Somewhere in Germany
There is a journey ahead. An inner and an outer one. The outer begins to evolve to a sharper form. A hike? Or rather: On the bike! Can I somehow make this more of my very own journey? Golf! But how does it work together? The articles in this section will give you some information.

South to south-west: Newcastle to Stranraer
The journey has actually begun. The nervousness and energy of the beginning becomes apparent. Everything is still unclear, everything is rather in the future. But I am right in the middle of it. What will happen and will anything happen? Everything is possible, but only little will become real. What do I really have to be prepared for and what do I just have to wait and see?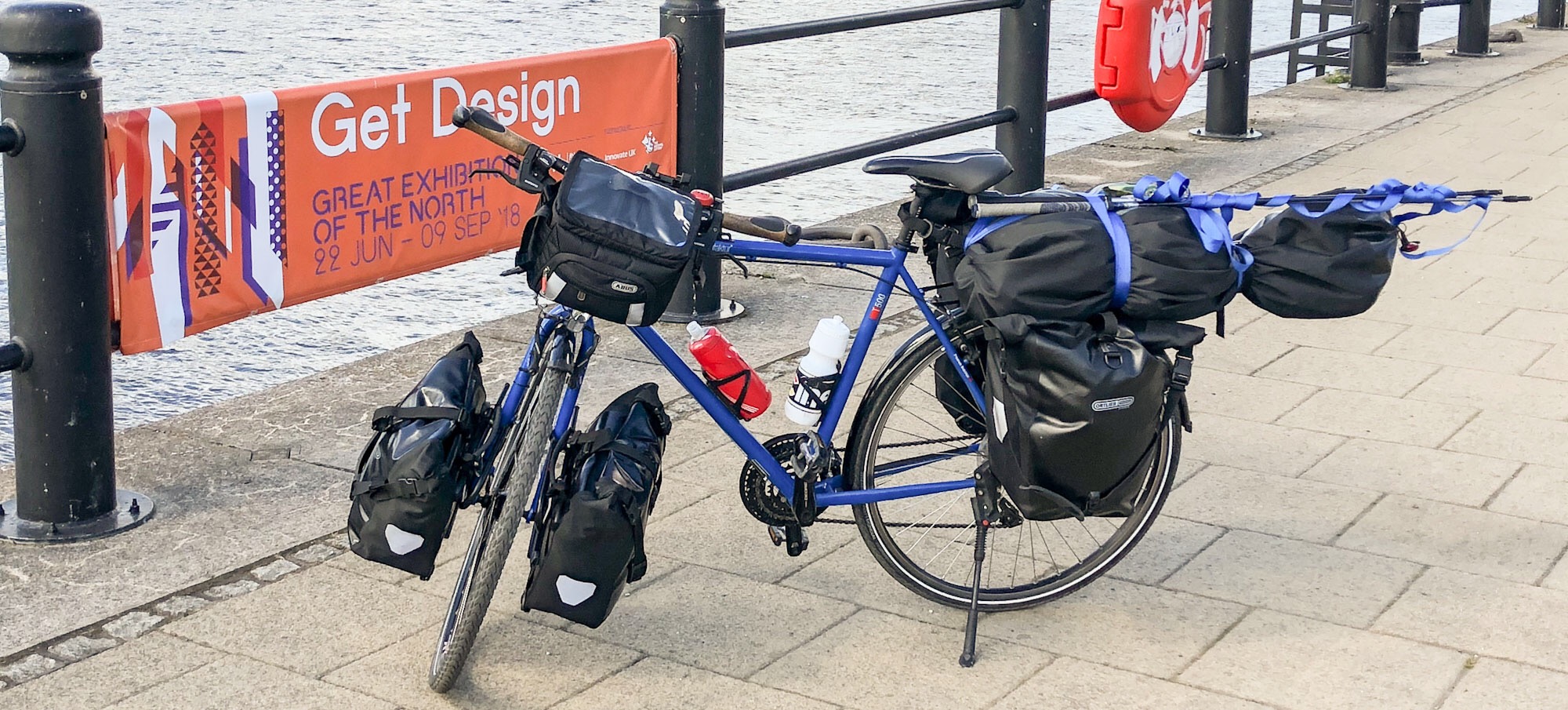 Up north: The West Coast to Fort William
I made my first experiences and despite some minor obstacles the ride just goes on and on. Obviously it doesn't just go forward. But also upwards and downwards. On the bike and with the clubs, literally and figuratively.

Zigzag northwest: Fort William to Durness
This is where I am furthest away from everything, temporally, locally and mentally. A man, his wheel and his golf clubs. Fixed camera position, like in a John Ford movie. No Monument Valley, but probably not much uglier.
Back to the East: Durness to Lossiemouth
There is still so much ahead of me, but still: The way back has begun. Has anything happened yet? Is anything still to come? Or do I have to do another lap? In any case Vin Diesel is quoted. Is that nothing?

From now on it's just downhill: The east coast from Lossiemouth to Newcastle
In the end it will still be exhausting and surprises jump out of the bushes. I didn't see that coming, e.g. the wind in different character roles. Is there a happy ending? Or a record after all? Is Bobby Ewing really dead? Or just slipped in the shower? It remains exciting.