As mentioned before, my cycling trips are not very long in the next two or three days. The ferry to Kintyre only goes three times a week, from Friday to Sunday. So, I am just loosing some time around Ayr.
There are real world class courses around here. Prestwick, the birthplace of The Open, and Royal Troon have seen incredible competitions over the many decades they are or were venues for The Open. But on the one hand they are very reachable due to the nearby Prestwick Airport and so they are awfully crowded during the summer and on the other hand, the green fees are serious: 180 Pound for Prestwick and 250 Pound for Troon. I think, that is something for the future when I am going to plan a pure golfing trip to Ayrshire with all my gear. But actually, there are other courses in the area which I was able to find on the website of the South Ayrshire Golf Courses. I decide to go to Belleisle Park despite their web presence seemed to be a bit – well, out of order. But just 20 km without the heavy luggage, since I left my stuff for another night at Lawrence's, seemed to be okish for a try. To get a proper breakfast I made a detour via Dunure where you can find the nice Harbour View Café.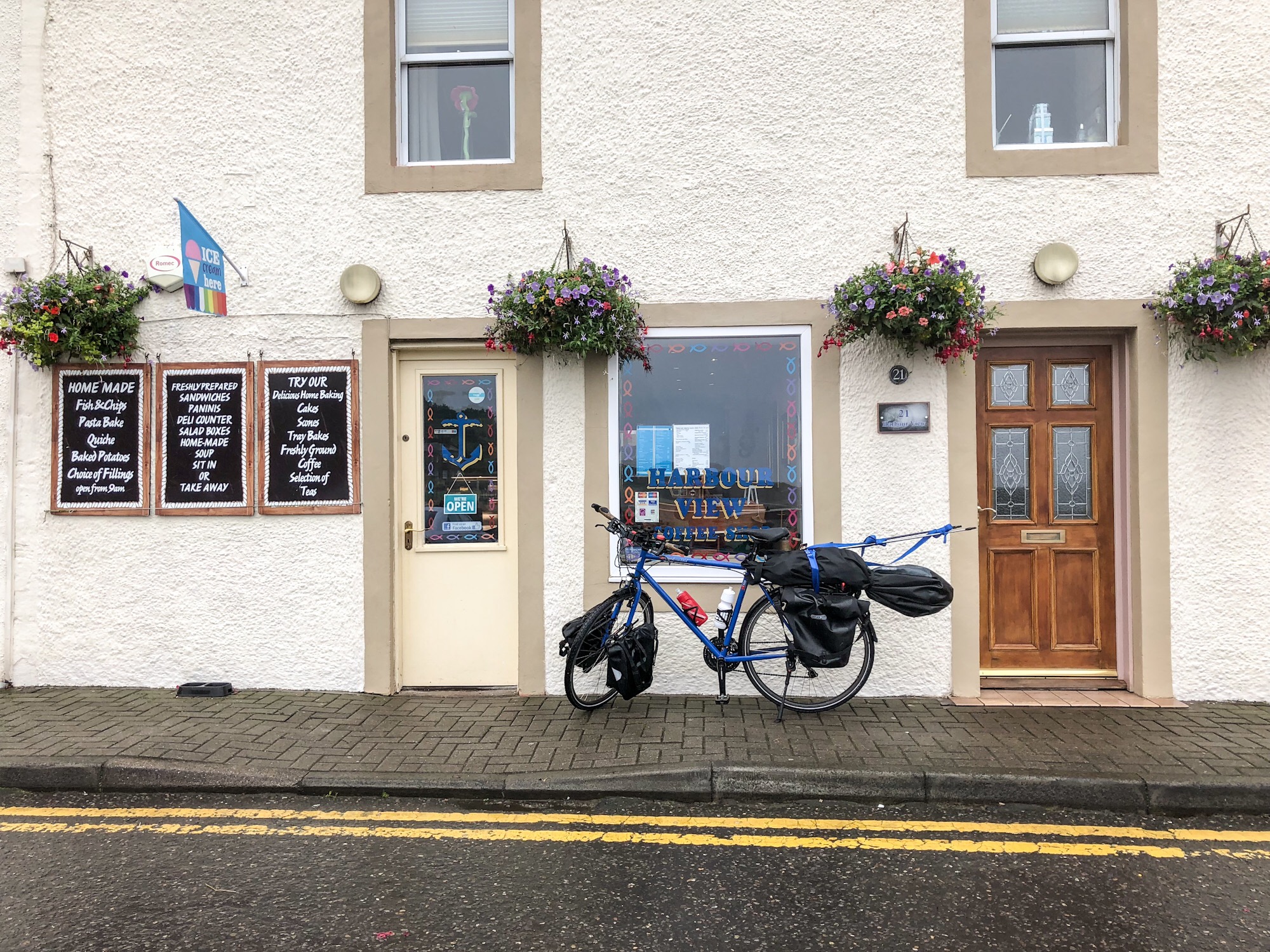 On their table cloth a can of the seconde national beverage of Scotland seems to be even more colorful.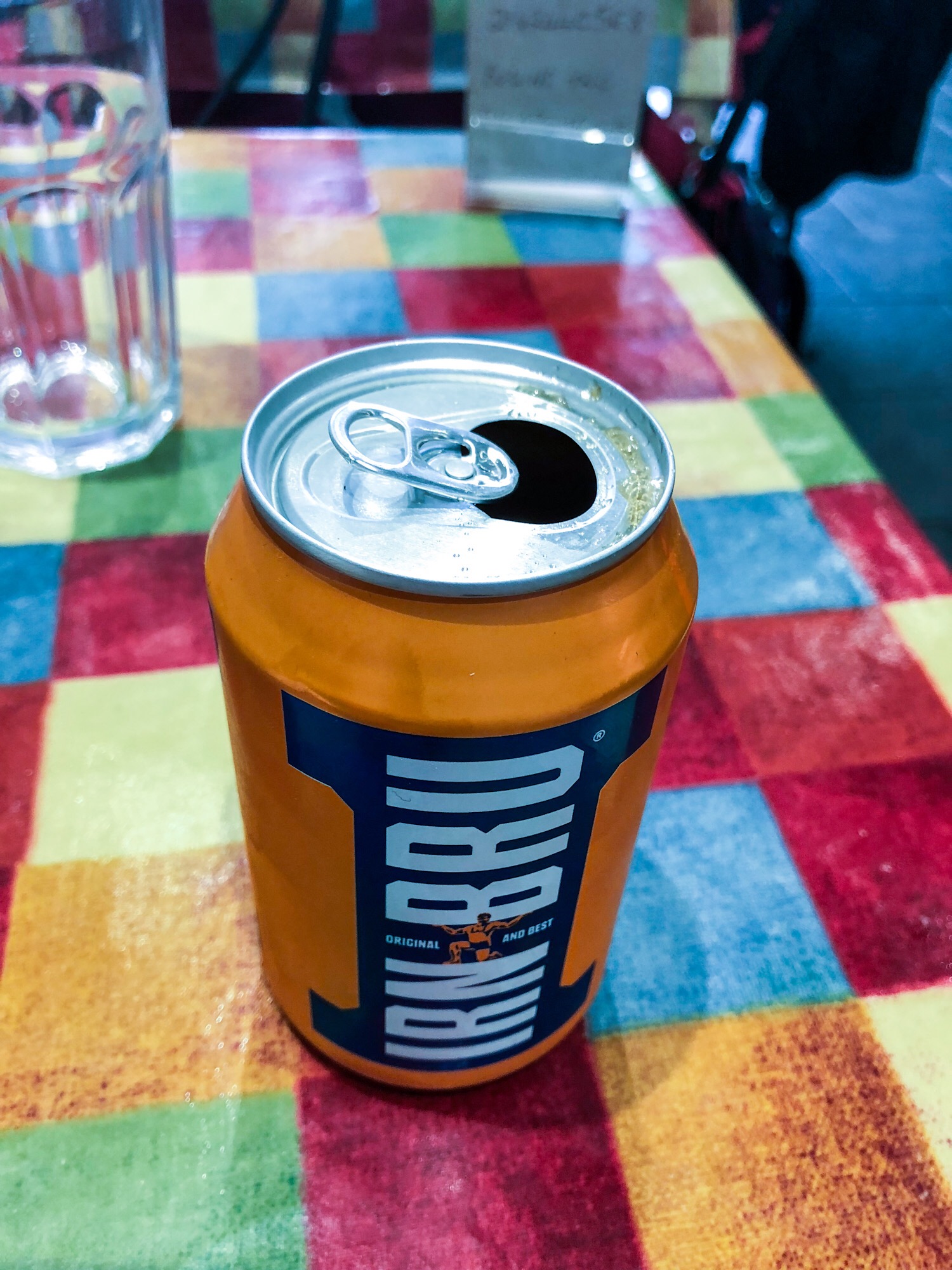 Beside the nice little marina Dunure has to offer a scenic castle ruin. Obviously, it doesn't even come for the usual 12 pound you have to pay for most of the other national treasures. So, if you are on your way on the west coast you can have a nice break in Dunure.


In Belleisle Park – it goes without saying that playing there on any day of the week was no problem at all – James Braid again was on duty. There is, I have to confess, not much which I kept in mind regarding the layout of the course. But what I remember quite well is the bunker in the very middle of the fairway on the fourth hole. This hazard and my, well, sub-optimal game being in there after a straight but short drive (hey, that's what I do…). I took a good amount of loft to get out of that hazard but obviously loft was only the on part of the equation. The other would have been a proper swing. I caught the bunker wall and only due to a motion which I think was reminiscent of the moves which Keanu "Neo" Reeves made in Matrix I could avoid the ball hitting myself. To don't bother any longer: Seven strokes later I finished that short Par 4, nine overall… serenity now, as Frank Costanza used to say. Serenity now! Overall, it was nonetheless a very pleasant round on a very pleasant course. But then, at the end, the atmosphere became sinister. Heaven was full of dark clouds, the mood was falling. It was then, when I saw a stranger creeping through the undergrowth. A bit I had to think about Carl from the legendary golfing movie Caddyshack on his way to kill all the golfers, no, gophers on the course. And in the cast of a psycho thriller this guy could have played the part of the sidekick of the evil protagonist. So, a little anxious, I drove my last drive to the 18. fairway over a lip. With fast steps I followed my ball, restless. When I arrived at my ball I took the next club out as fast as possible. I expected to look directly into this guy's face when I turned. I turned. Nobody way there, nothing happened. I never saw the character again, only a very tiny part. Maybe he was just a golfer, looking for his ball. The really uneasy part of the day was just to come. On the way back I bought a quick snack and some dinner at a CoOp on the way. I expected an easy ride back, since I knew the way already. It was just a bit over an hour and not too hilly. But I made that indirection via Dunure in the morning, so I didn't know the whole way. Additionally, I experienced the first mist of my journey in Scotland, so I couldn't see very much. So I did, what I do most of the time: I trust the advice of my navigation app Komoot. It is quite reliable and helpful, I use it at home for almost every ride. There came that junction when Komoot asked me to go right. I liked, what I saw, it was a nice way down to the sea. And there it ended. Well, not for Komoot, because there was a beach. I checked two or three times whether I asked for a hiking path. I had not. Just heading back was not an appealing approach since I would have go up for a serious distance. So I decided to trust Komoot again. Perhaps, there was more road on that beach than it seems to be. Well, no, there wasn't. There was a bit of romance in the hike on that lonely shore, of course. But actually, there is not much fun in pushing your bike over a soft beach, thinking about all the the sand which is going to the chain and which will do final damage to the whole system. So, after roughly a mile and a half at that scenic beach there was hope when Culzean Castle popped up at the horizon. Nearby, my camping site was located. It goes without saying that a steep stair with very small, but wet steps had to be climbed at the end of that cycling route.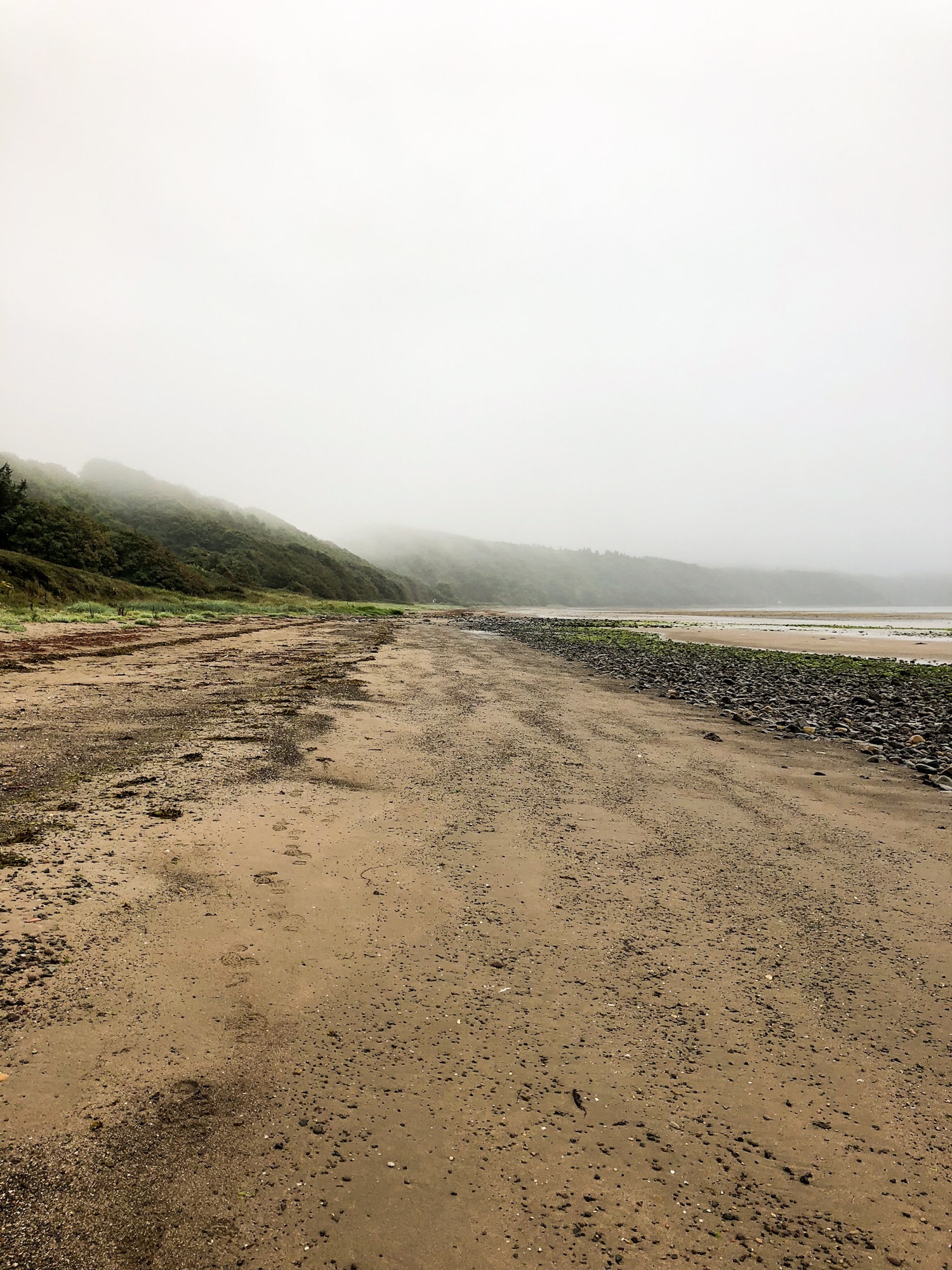 Serenity now!! I made the final half mile with went straight uphill to the camping site, tried to clean my bike, my chain, my brakes in the constant rain as tidy as possible and let the day pass by with a classy can of Ravioli.
The cycgo rating: 68% on the Caddyshack-Gopher scale.