Perfect weather for that special day, fantastic gray sky and a lot of rain. What else could you wish for when testing your ideas for a trip to Scotland? 
Exactly in that moment when I finished loading down the bags on the bike it started to pour. I have to confess that I wasn't exactly in a hurry to start the trip. After a quarter of an hour the rain became much lighter and so I just started. Actually, it really added to the fun of that trip that there was a bit of rain for the first hour or so. It may have helped, that the sun came out and smiled down on me for a while.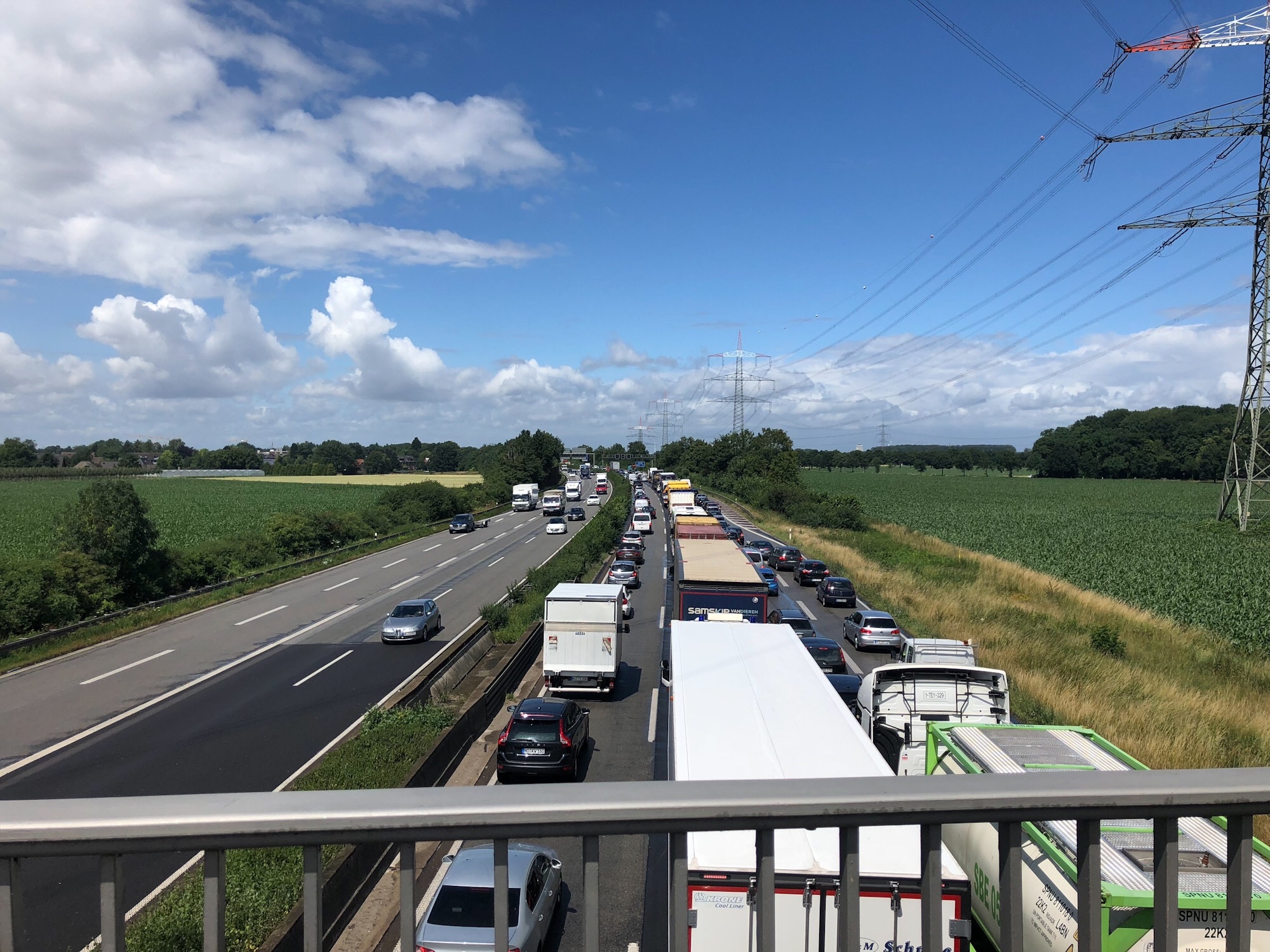 I headed to Geldern, about 55 km to the North-West from Duesseldorf. Basically, this is a very simple ride since it is flat as a billiard table. But it was long enough to be a real test for the packing procedure. A long story short (and to be honest it is much better to cut that story, because the trip was not only flat in altitude): Test passed!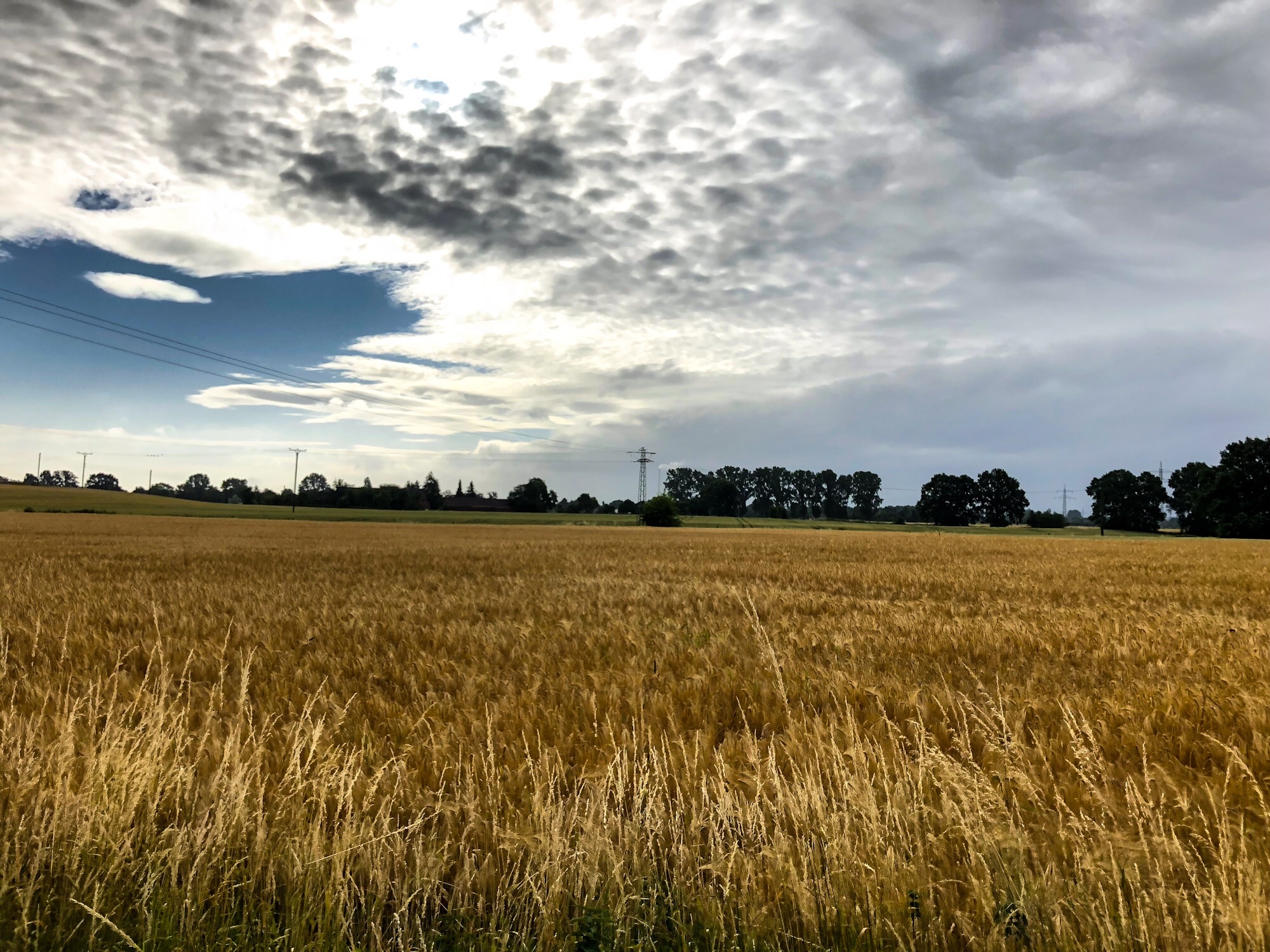 For the first few kilometres I had the impression that the fully packed bike was a tad unstable, wobbling under me like an hovercraft full of eels. But then I got used to that and the rest was straight forward. When I arrived in Geldern I made a last check where I should spend the night. I found a nearby camping site and realized that it was a) a couple of kilometres away and b) only a very short ride away from the golfclub in Issum. So I drove to the camping site, errected my tent and then went back to the club to have a bite and play golf for a few holes at least. After only four holes I was really tired and decided to call it a day. With that detour to Issum that trip added up to nearly 80 km so it came to no surprise that I fell asleep in no time.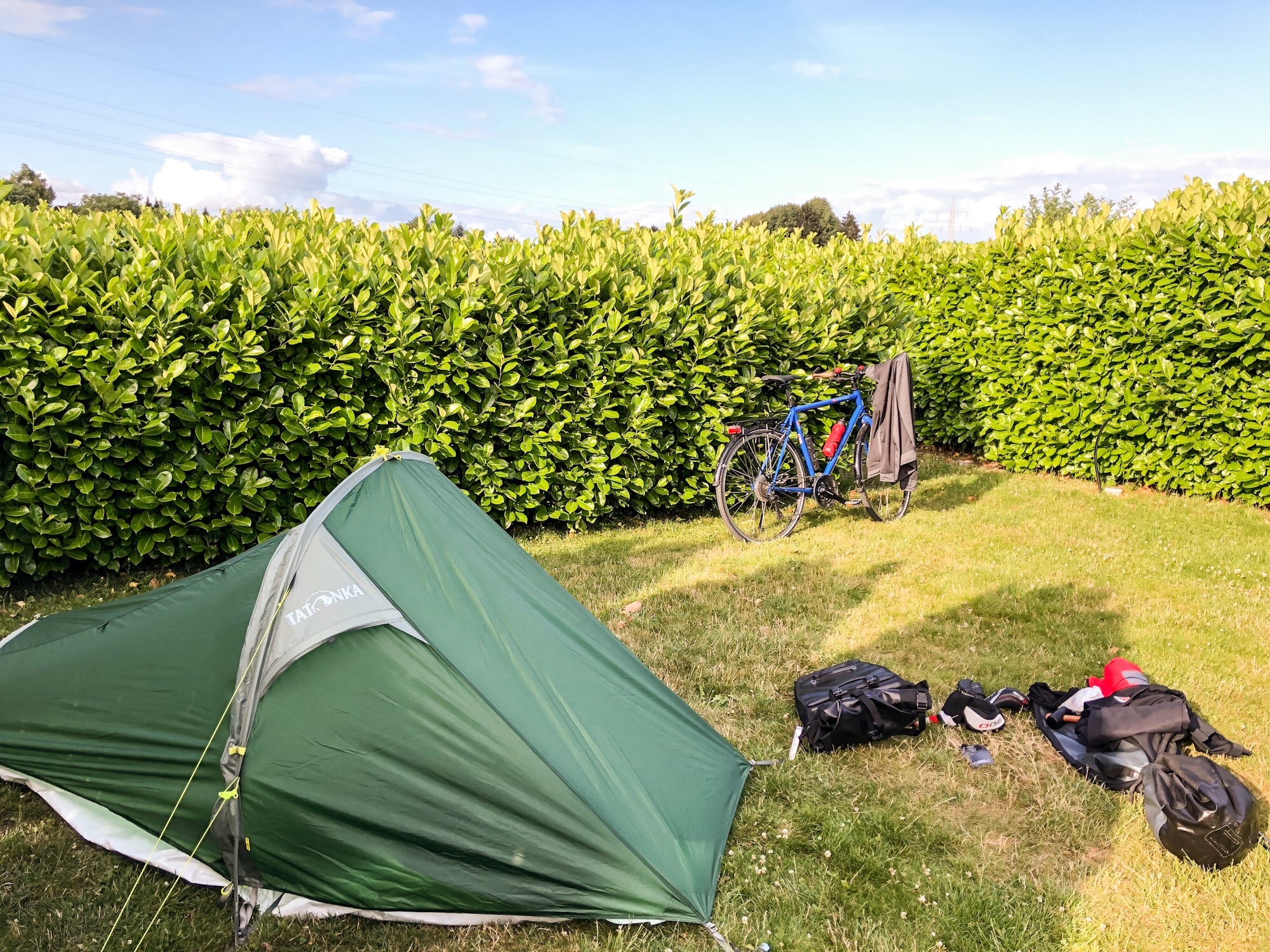 After a good night's sleep I woke up and once again one of my numerous talents struck: To buy something with the completely wrong interface. What worked out so well with many cables, screws, and filter bags which I bought in the false size and type, this time wonderfully worked wrong or not at all with the gas cartridge for the primus. So, no coffee for me.
I packed my bags, which took me about 40 minutes, including the tent, and started for the 45 minutes trip to Schloss Haag. One thing becomes very obvious: It takes so much more time to start with a golfing trip when you have to fix everything with tie-down strips instead of throwing your bag just in the trunk and driving away. In Schloss Haag I played a very delightful round of golf, ate quite a heavy lunch in the club house afterwards and just when starting my ride back, well, it started to rain again. This time, it lasted for nearly half the trip. Scotland, here I come!