Along the journey
During my trip and certainly before and after I am going to tell about what I find along the journey. Topics may be material, travel planning, thoughts and emotions, and anything else which comes along and I find interesting enough. I am looking forward to any reaction, any thought, and any comment by you, dear reader.
Alles Golf!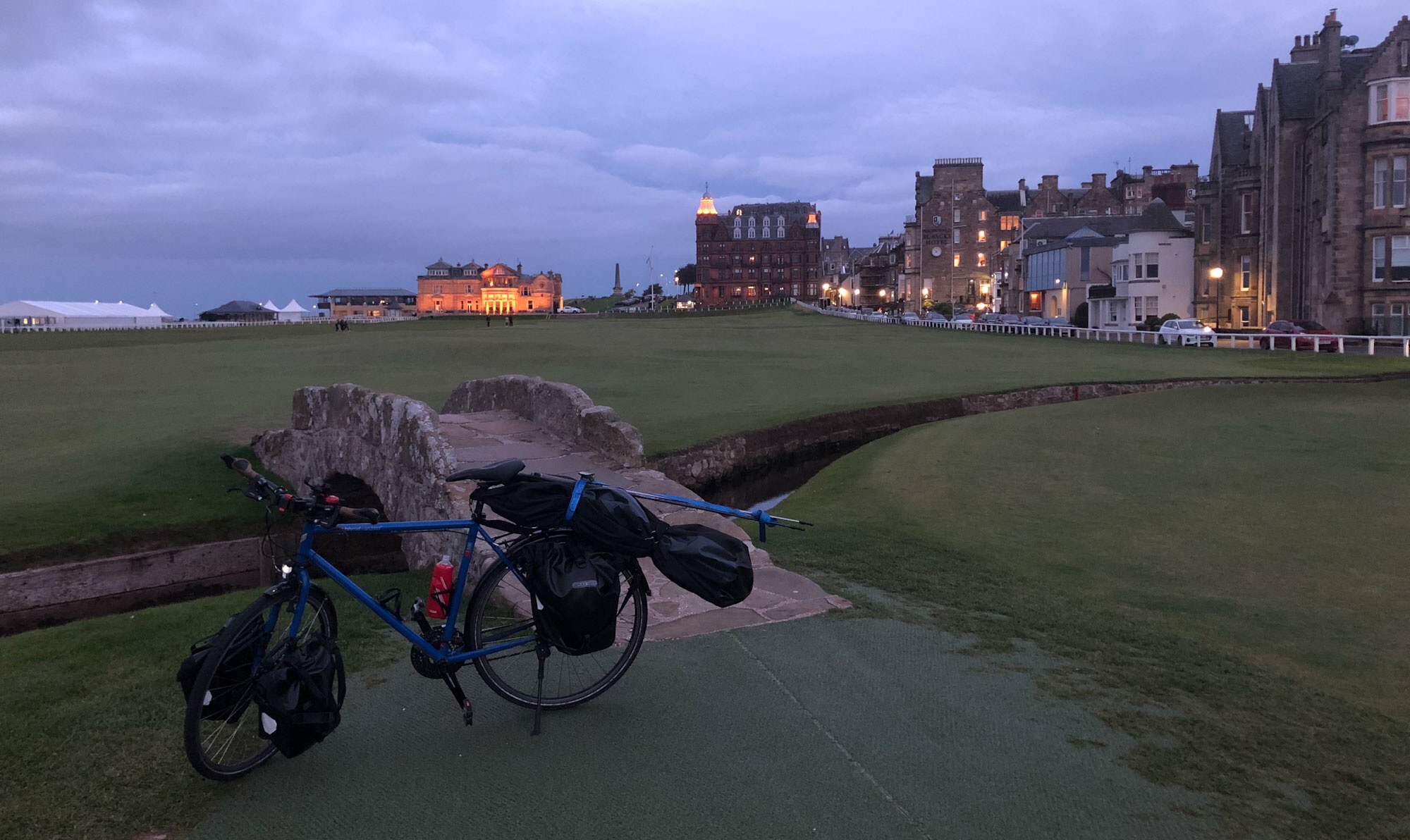 The major golf courses in Scotland often have a starter whose job it is to get the golfers teeing off on the first tee in order and well-informed on the round. It is also evident that St Andrews is something special from the fact that each of the many courses there has its own starter.
Home now
If it doesn't work out again today, then I take a taxi for the rest of the way or ask a tandem driver to adopt me. Only 30 km separated me from St. Andrews, the birthplace of modern golf and the birthplace and deathplace of the godfather of the game: Old Tom Morris.
1562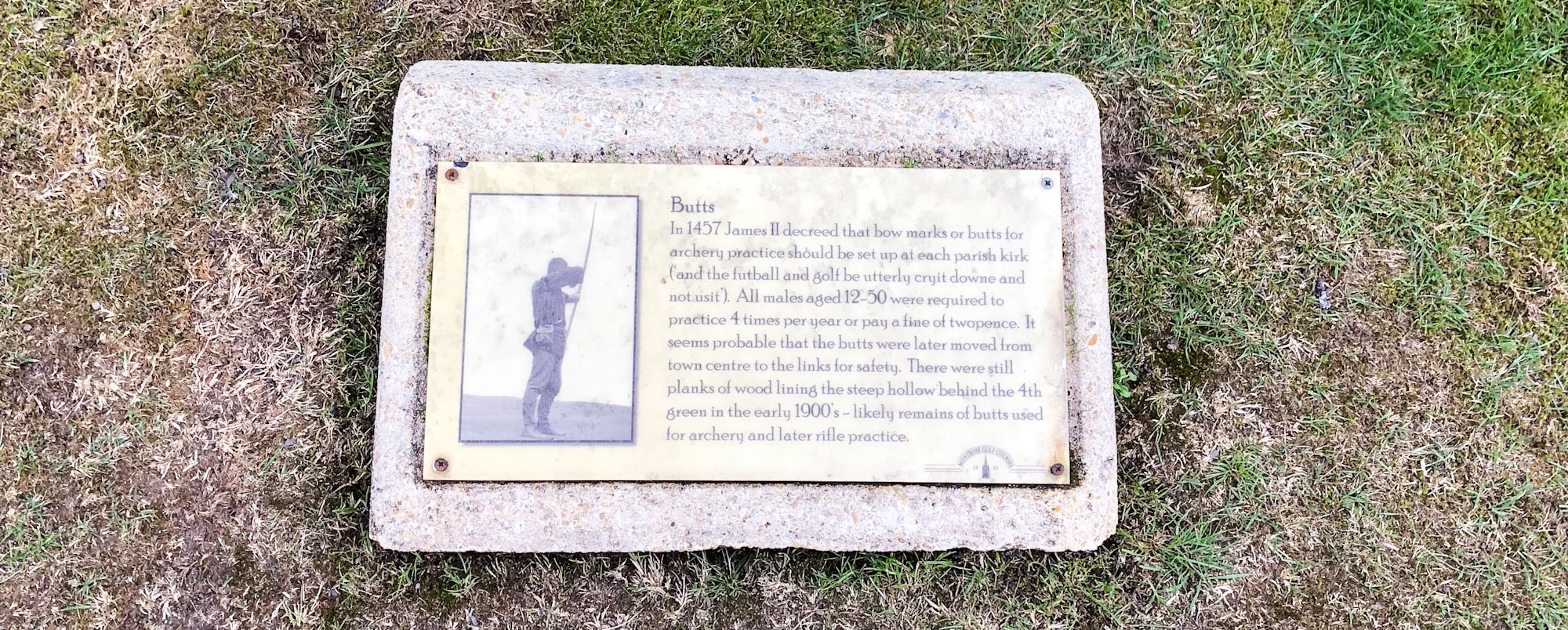 For simplicity's sake, the fifth oldest place was marked with the year of the first mention of it to be found, so I adapt to the idea of simplicity. My opinion on the age of golf courses differs fundamentally from Barney Stinson's opinion on everything ("New is always better!"). But is old always better?
Invisible hills
So today, after the week-long tour through the Home of Golf, the tour to the Home of Golf: St. Andrews was the planned milestone. But Margaret Mitchell, Vivien Leigh and Clark Gable had something to argue with it.
Mission to Mars and Montrose

The finish of today's stage was pretty old and slowly I started to feel old as well. I noticed that the weeks behind me were slowly dragging on my mental strength. The really big challenges, I thought, were behind me and as so often the last 20% were quite difficult again, Vilfredo Pareto grins quietly in his grave.
Subcategories